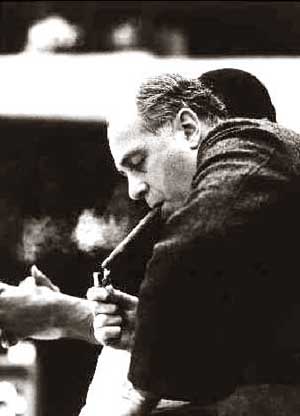 The sport of basketball and the city of Boston lost a legend. Red Auerbach was, without question, the best coach in NBA history, and one of the best professional sports coaches in the history of American sports. He won 9 NBA Championships as head coach of the Boston Celtics, including a stretch of 8 in a row.
Auerbach was also the first coach to field a team with 5 starting black players. He was the first NBA coach to draft a black player. When he retired from coaching, he named Bill Russell his successor. Russell was the first black head coach in American pro sports.
He was such a good appraiser of talent as President of the Celtics that he drafted Larry Bird a year before Bird graduated. Also, other head coaches considered him so smart that several refused to ever make trades with him, believing that any deal with Red would benefit the Celtics and hurt their own team.
Red also served in the US Navy during World War II.
He died the other day of a heart attack at the age of 89.