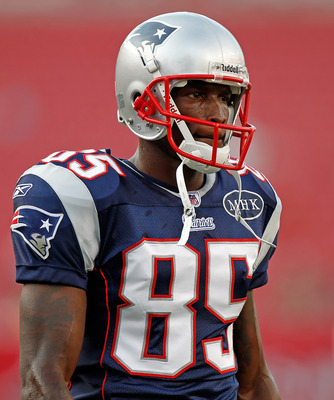 ESPN's Adam Schefter
is reporting
that the Patriots have released Chad Ochocinco. They did so after spending the day looking to trade the wide receiver, but being unable to make a deal. Ochocinco left the Stadium before OTAs today, but that was claimed to be due to an eye doctor's appointment.
This is not surprising at all. Ochocinco was retained last year despite his playbook comprehension problems because the WR depth chart was so shallow. Now with Wes Welker returning, Jabar Gafney, Brandon Lloyd, and Donte Stallworth arriving, not to mention Deion Branch, and Julian Edelman sticking around, there just wasn't enough reason to not cut Ochocinco.
He already took a paycut. And if he hadn't, he would have been cut long ago. There have been stories out of the Patriots' OTAs that he needed to be helped by Branch to run the right route. So it doesn't seem like he's getting it.
Quite simply, with the additions of all these WRs, it became very easy to cut him loose.
I'm sure he'll get picked up by another team. He's a talented player. He just didn't get the playbook here.
But before he can get to that next team, he'll have to negotiate Route 1. And we all saw how much he struggled with routes here in New England.
Good-bye, and good luck, Chad. Thank you for trying.