The Final Eight are set, thanks to a pair of tense, but unexciting games.
Paraguay 0 (5), Japan 0 (3) - (penalty kicks)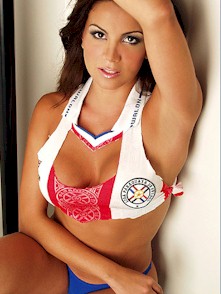 Paraguay became the 4th South American side to qualify for the quarterfinals. And they did so in dramatic fashion. I watched about 30 minutes of this game, and was glad to have done so. I watched 20 minutes in the 1st half, figured it'd be a goal-less draw, checked in during extra time, saw that it was 0-0 after 120 minutes, and enjoyed the penalty kicks.
Spain 1, Portugal 0
This was the 1st goal Portugal's allowed all tournament. And it was all it took to eliminate the defensively minded side. Thank God. David Villa scored the goal for Spain, who dominated the game. The Spanish get the benefit of playing Paraguay in the quarterfinals, but they had to negotiate one of the toughest Round of 16 opponents out there, and they won.
No games until Friday. And we'll have a quarterfinal preview in the meantime. Just to remind you, these are the quarterfinal matchups:
Netherlands vs. Brazil
Uruguay vs. Ghana
Argentina vs. Germany
Paraguay vs. Spain