In a very weird maneuvre, the Red Sox signed Nomar Garciaparra to a minor league deal, then he retired. The ex-Sox star said "I've always had a recurring dream, it was to be able to retire in a Red Sox uniform." It's funny how that dream's importance diminished when the Sox offered him a 4 year, $60 million deal before the 2004 season.
After inking the minor league deal, Nomar announced his retirement, and declared his intention to work as a baseball analyst for ESPN. This brings Mr. Garciaparra full circle, as he was as vehemently anti-media as a player.
Red Sox CEO stated "When the history of the Boston Red Sox is written again, there will be a very large and important chapter devoted to Nomar Garciaparra." Yes, Nomar played a key part in Red Sox history. After all, it was his departure which triggered the Sox' World Series run in '04.
I can just see the PR/merchandise machine that is the Red Sox Front Office deciding to retire #5 in a few seasons.
Long Live Orlando! ¡Viva Cabrera!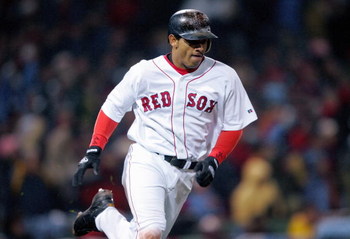 Source:
Bloomberg