The Patriots have won two ugly games in a row. Thursday night the offense hiccuped and sputtered like an old car engine. Multiple drops by Dobson, the running game failed, only 9 first downs, 8 for 14 on 3rd downs, 0 for 3 in the Red Zone. What was once the best unit on the team is now the worst.
I'm going to be positive. Mainly because these two games have been entertaining. They haven't been like comedy movies (like last year's hit
Butt Fumble
starring Mark Sanchez), they've been more like horror thrillers. They've been scary to watch at times, but you can't look away until you see the ending. Thankfully the main characters live in the end. Except Danny Amendola, he had to sacrifice himself in Week 1 so that Brady could make the sequel.
And on the bright side, the defense played phenomenally Thursday night. It was the type of defensive performance fans have been clamoring for.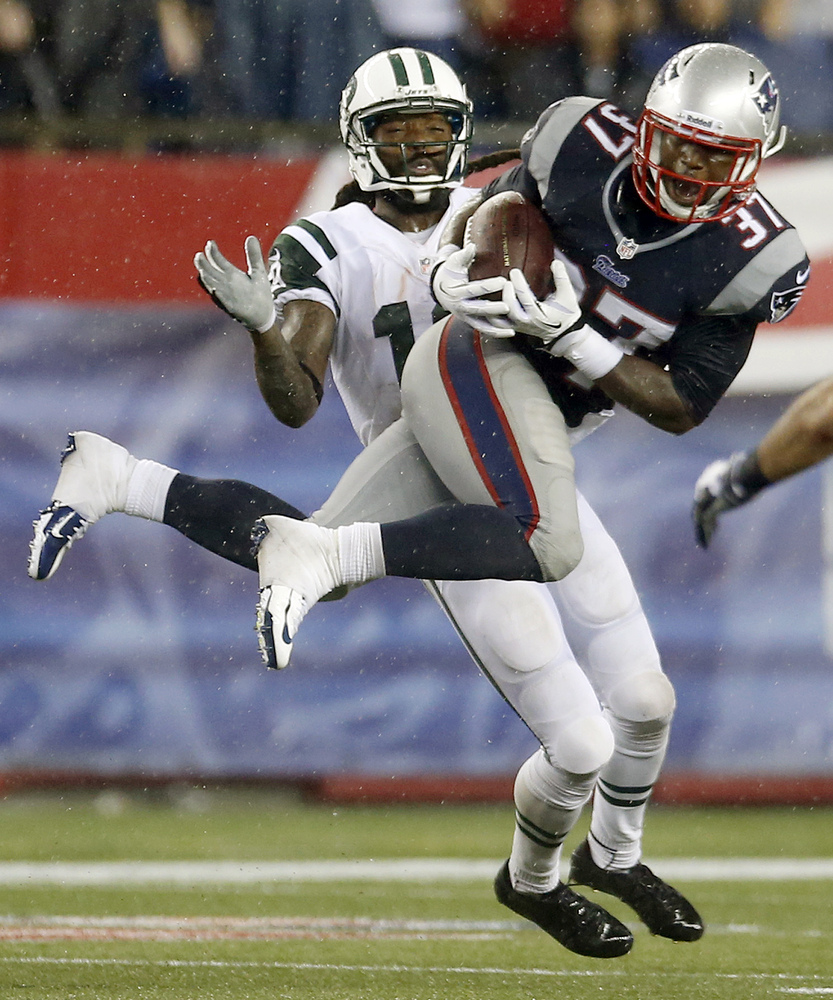 When did Pats fans stop enjoying wins and demand only flawless victories? Since when has anything short of a 38-3 win become unacceptable? To quote Kevin Spacey in
American Beauty
, when did you become so joyless?
Have fun with these nail-biters. It's football season, it's Week 2, and a win is a win is a win.
And you people have been pining for the defense to win games, just like 2003 and 2004. Now that they've done so you want to complain about it? I know the Jets aren't an impressive team to shut down. They're a joke. They purposely went without a punt returner. Twice. But seriously, folks, the defense did a great job Thursday night. Be thankful for it.
The defense made 3 picks, recovered a fumble, and sacked Geno Smith 4 times. And all 4 of those sacks were big situations. There were also 7 tackles for a loss. The Patriots offense sucked, the defense needed to be great, and they answered the call. That's a good sign. That's a really good sign.
We got spoiled with the "high octane" offense of 2007 to 2012, and so did Tom Brady. I know Aaron Dobson's drops would drive any man insane. However, Brady's screaming and histrionics verged on Peyton Manning levels of emotional over-expression. I don't want to see him develop a bad case of Manning Face.
I know the offense sucks and that's something to be concerned about as the schedule grows more difficult. When Gronkowski comes back the Red Zone offense should dramatically improve. Aaron Dobson will either improve or be cut (3 catches Thursday night, from 10 targets, that says it all). Julian Edelman looked great. Losing Vereen hurts the running game as well as the passing game.
The Patriots played without their best receiver, tight-end, and running back last night. And they won. The defense stepped up and made big plays. We've been waiting FOR YEARS to see that. And now when it's finally happened, everyone seems to be panicking. Get over it, enjoy the ride.
Buccaneers come to town a week from Sunday.
Photo Credit:
AP Photo/Elise Amendola