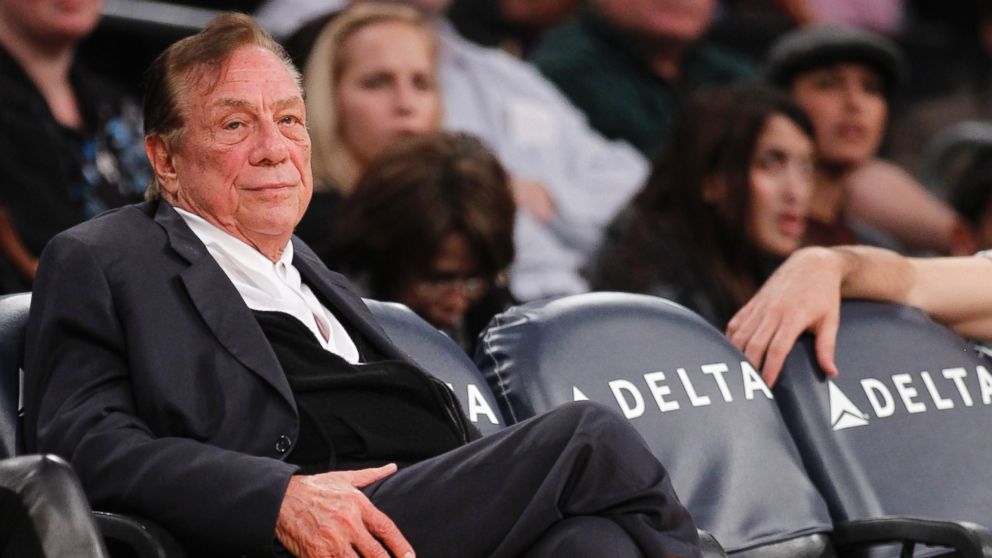 The Hand of the King
NBA Commissioner Adam Silver banned LA Clippers owner Donald Sterling from the NBA for life. Not indefinitely, not for 5 years, for life.
The strong and decisive move won almost universal approval from fans and players. I'm glad the NBA didn't try to precisely measure their response. They brought a sledgehammer. Their justice was absolute.
To be more accurate with my metaphors, they amputated Sterling from the NBA like a gangrenous limb. They chopped him off with a hacksaw and then tossed him in a bucket.
Continuing with the amputation metaphor, I can't say I understand the $2.5 million fine. That's like cutting off an infected arm, and then breaking the fingers after it's been removed.
Severing ties with Sterling was the right thing to do. It was justice. Fining him the $2.5 million seems more like attempted vengeance. It's punitive. He did something that made us angry, and we want to hurt him because of it. I'm not a supporter of that. Get rid of him, get him out of the NBA, force him to sell the team, and then be done with him.
Don't get me wrong, I'm not sympathizing with Sterling over the fine. He can afford it. The $2.5 million will go to charities, and that's a good thing too. And that sum of money means next to nothing to him (another reason why I don't get the fine, it doesn't inflict pain). If Sterling sells the team at its value ($575 million
according to Forbes
), the fine will be 0.4% of what he gets for the team.
Sterling bought the Clippers for $12.5 million in 1981. He's poised to make over 4,000% profit on his investment, not counting the profits he's made in those 33 years. Those massive figures put into perspective how trivial the $2.5 million fine was.
But at least it will go to charity.
Sterling's remarks were shocking, but nobody seemed surprised it was he who made them. Nobody came out and said "I just can't believe that was him. You think you know someone." There was no disbelief that it was Sterling who said such things. After all, he's been accused of racial discrimination multiple times before. And although never found guilty, he did settle out of court (for $2.765 million, which is close to what the NBA fined him) for property discrimination.
The NBA couldn't do anything about Sterling back then. Innocent until proven guilty.
I'm trying to imagine if Sterling had been found guilty in one of those court cases. Would the NBA have banned him then? Or would there have been some token chastising, a slap on the proverbial wrist.
Another thing I'm thinking about in all this is how rarely players and coaches, in all sports, seem to think about the owner of the teams they play for. How much did Blake Griffin or Doc Rivers care that Sterling discriminated against black and Hispanic people in his apartment buildings? How often does any player or coach think about the team's owner? They're all concerned with contracts and quality of the team and the climate.
Barely anyone cared. The NBA, the media, all of us, the fans, the coaches, the players. Housing discrimination has a major impact on urban communities, and it contributes to the cycle of poverty in cities. Sterling was never found guilty, but why would you settle if you were completely innocent?
There was plenty of smoke, but no apparent fire. It took an archivist/girlfriend to find the fire. Nobody else really cared.
And now we're all happy that justice was done and Donald Sterling will likely no longer be a part of the NBA. He'll still be a major property owner in LA. He owns 162 buildings. He'll still be a billionaire. If not for this story he would have been a two-time NAACP LA Chapter Lifetime Achievement winner for some reason. Now he'll be stuck with just one Lifetime Achievement Award from the NAACP.
Donald Sterling saying racist things was an instant #1 story. Donald Sterling actively discriminating against and hurting minorities was a mere tidbit. No players turned their jerseys inside out for the people who weren't allowed to move into nice neighborhoods. Coaches and players still worked for him. Fans supported his team. Life moved on. But when he was caught talking about Instagram photos, the world stopped and focused on him.
What does that say about us? An audio recording on TMZ pisses us off more than systematic property discrimination, impacting countless people in LA.