Last week, I picked with the spreads, and went 6-3-1 (Oregon/Arizona State was a push). So i'll continue with the spreads this week. Again, I'm getting these spreads from
VegasInsider.com
.
Thursday 7:30 PM - ESPN
Texas A&M Aggies @ Oklahoma State Cowboys
I'm taking the Cowboys -3 against A&M. I know the Aggies have improved this year, and both teams are 3-0. But the game's in Stillwater, and I'm not totally sold on A&M yet.
The rest of the games I picked for are on Saturday...
12:00 PM - ESPN2
#16 Miami Hurricanes @ Clemson Tigers
I'm kind of surprised Miami is only favored by 3, after they torched Pittsburgh on the road last week. I'm taking Miami -3, because Clemson won't be able to keep up with them.
12:00 PM
Florida State Seminoles @ Virginia Cavaliers
I'm taking FSU -7. The Noles are 3-1, with their only loss coming in Norman, Oklahoma. That's not bad. I guess UVA deserves some credit for keeping pace with USC a few weeks ago, but their only two wins came against Richmond and VMI. FSU covers comfortably.
12:00 PM
Temple Owls @ Army Black Knights
I'm taking Temple -4.5, even though I've yet to see either team play. Temple is actually good, and Army is still Army.
3:30 PM - ABC
#11 Wisconsin Badgers @ #24 Michigan State Spartans
I know the game's in East Lansing, but I have to take the Badgers -1.5 here. Both teams are 4-0, and this will be a pivotal game in determining the Big Ten title. I just like Wisconsin more.
3:30 PM - ABC
Virginia Tech Hokies @ #23 NC State Wolfpack
I'm taking NCSU +4 at home. I guess Tech's shutout win over BC impressed some people. But BC's offense is atrocious, and any team with reasonable athleticism can shut them down. NC State is the dark horse to claim the ACC title, as they're 4-0, and have already vanquished Georgia Tech on the road.
3:30 PM - ABC
#21 Texas Longhorns vs. #8 Oklahoma Sooners (in Dallas, TX)
Before the season, I predicted OU would win this game. But I'll bet against my heart and take Texas +4. I just haven't been that impressed with the Sooners. And while Texas has also struggled, especially with turnovers, they're still just as good as OU. So with the 4 points, I'll take the Longhorns.
6:30 PM
Arizona State Sun Devils @ Oregon State Beavers
OSU got little credit for hanging with Boise State. I'll take them -3.5 at home against a not-so-good ASU side. The Sun Devils have played close games against tough teams like Wisconsin and Oregon. But they lost. And their two wins came against Portland State and Northern Arizona. So with the small spread, and the game in Corvallis, I'll take the Beavers.
7:00 PM
Texas Tech Red Raiders @ Iowa State Cyclones
ISU sucks, so I'm taking Texas Tech -7. Pretty standard here.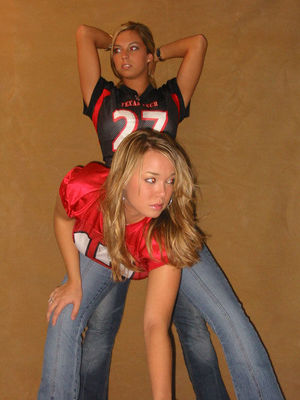 8:00 PM - CBS
#7 Florida Gators @ #1 Alabama Crimson Tide
To be honest, if I were actually betting money, I wouldn't wager on this game. The 8 point spread is too perfect. But since this is just a blog, I can feel free to say that I'll take Alabama -8. I don't think Florida is all that good. They're a Top 20 team, maybe. But not Top 10.
8:00 PM - ABC
#9 Stanford Cardinal @ #4 Oregon
The Pac-10 title might be decided in Eugene Saturday night. I'm taking Stanford +7. I think the Cardinal might be able to keep it close. Then again, I wouldn't be shocked if Oregon racked up 40+.