It was not a good night for the favorites as home teams were 1-3 in the opening night of the Stanley Cup playoffs. But if you were sitting at home watching, you won, because all these games were decided by 1 goal, and 3 of the 4 were decided in the 3rd period.
PHILADELPHIA 2, NEW JERSEY 1 (Flyers lead series 1-0)
Philly only managed 14 shots on Brodeur, but 2 slipped by. Chris Pronger and Mike Richards scored 2nd period goals to put the Flyers on top. Travis Zajac provided New Jersey's only goal deep into the 3rd period. Brian Boucher stopped 23 of 24 shots he faced. The Flyers had New Jersey's number all season, and that trend continued.
OTTAWA 5, PITTSBURGH 4 (Senators lead series 1-0)
This was not a goaltending exhibition. Brian Elliot and M.A. Fleury combined to stop 38 of the 47 shots they faced. It wasn't pretty. Ottawa was in control for most of the game, holding a 3-1 lead in the 2nd period, then a 4-2 lead going into the 3rd. That lead was tenuous, but so was Fleury's goaltending. No matter how close the Penguins got, Fleury allowed the Senators to re-extend their gap. Malkin had 2 goals and an assist. Crosby had 3 assists. I love the headline on Yahoo: "Defending Chumps."
COYOTES 3, RED WINGS 2 (Phoenix leads series 1-0)
Special teams, special teams, special teams. They become so important in the playoffs. The Coyotes scored all 3 of their goals on the power play. Which is weird because the veteran Red Wings have had a good penalty kill this season. Bruins fans might be pissed that Derek Morris got the #1 star (1 goal, 2 assists), but he fits so much better in Phoenix than he did in Boston. But I am pissed that the B's didn't get Wojtek Wolski, who had the tying goal in the 2nd.
AVALANCHE 2, SHARKS 1 (Colorado leads series 1-0)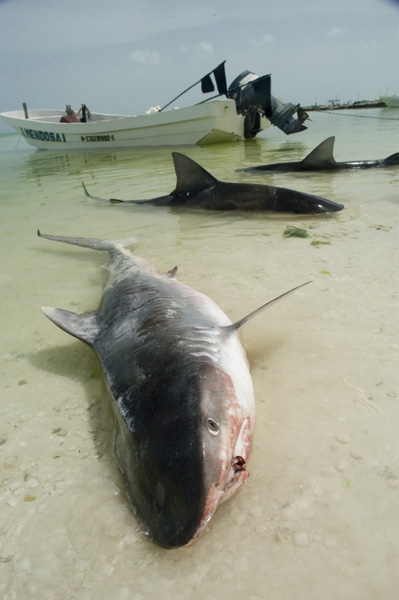 The Sharks just love choking. If they get knocked out by another 8 seed this year, they should be banned from playoff play for 3 seasons, SMU style. Journeyman goalie Craig Anderson was the Aves' biggest star of the game. He made some huge saves early that kept this a 0-0 game. It was 1-1 until 50 seconds to go in the 3rd, when a centering pass ricocheted off Rob Blake's skate and past Nobokov. Heartbreaking way to lose, but Colorado deserved it. They simply wanted it more.
Thursday night's games:
7:00pm - Bruins @ Sabres - NESN
7:00pm - Canadiens @ Capitals - Versus
10:00pm - Kings @ Canucks - Versus