Just as a sidenote, some people in this country think that Europe is the epitome of civilization. Well, not all of it is. There have been stories out of Euro 2012 about monkey noises directed at a black Dutch player, some Russian fans were accused of racist chants during their match against the Czech Republic, and a 14 arrest brawl broke out hours before the Ireland/Croatia match (10 of the arrested were Polish, 3 were Irish, 1 was Croatian). So yeah, Europe is like here. There are jerks everywhere. Now to the matches...
Poland 1, Greece 1
Not a bad start for the host country. They'll take the 1 point. Greece was unable to convert a penalty kick against a Polish goalie who had just entered the game (he replaced the previous goalie, whose foul was the reason there was a penalty kick, for which he was also ejected).
Russia 4, Czech Republic 1
Russia look like they have some very good form for this tournament. They could dominate Group A.
Denmark 1, Netherland 0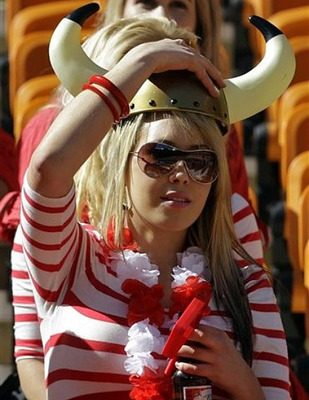 This is a stunning upset. I picked the Netherlands to win it all, and they lose to the Danish. The Dutch should settle into a groove, though, as all the top-flight teams seem to be a bit out of step at the start of the tournament.
Germany 1, Portugal 0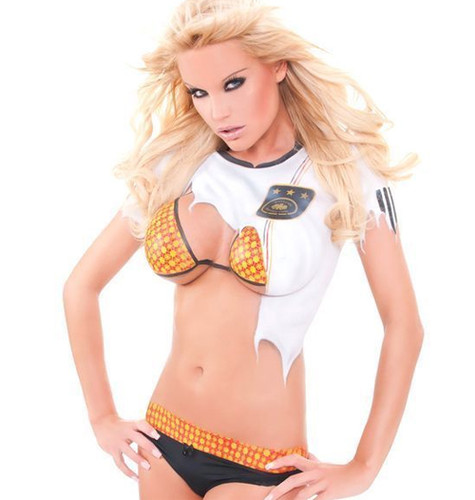 The Germans dominated most of the play, but struggled to finish. It was the equivalent of an American football team not doing well in the Red Zone. Mario Gomez scored Germany's goal. I know that doesn't sound like a German name. His father was Spanish. He was born in Riedlingen, Germany. He scored a header when a ball glanced off a Portuguese elbow. That glance was Germany's best last-pass of the game.
Spain 1, Italy 1
A pair of giants met, and nothing was decided. Spain do look beatable, though. And that's new.
Croatia 3, Ireland 1
The Croats crushed any aspirations Ireland might have to advance to the next stage. And with Spain and Italy drawing, Croatia has an outside chance to advance themselves.
Today's games:
England vs. France in a rematch of about a dozen different wars. And Sweden vs. Ukraine in a battle over who gets to use blue and yellow as national colors.