Last night was the NBA Draft, and the Celtics made three picks. Here they are:
1st Round, 30th overall: J.R. Giddens - SG, New Mexico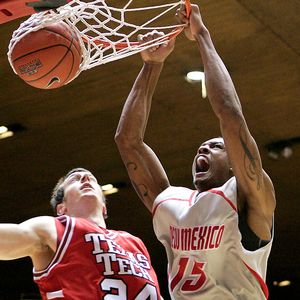 6' 5", 208 lbs, 23 years old
Formerly of Kansas, Giddens transferred after getting involved in a bar fight during which he was stabbed in the right calf. He played his freshman year at Kansas, making the All Big XII freshman team. Played his sophomore year at KU, then transferred and had to sit out for a redshirted season due to NCAA rules. His junior year he was suspended by New Mexico coach Ritchie McKay for not being "a good teammate." But his senior year didn't see any incidents like that. Giddens averaged 16.3 points per game last season, with 8.8 rebounds. This helped him earn co-player of the year honors in the Mountain West Conference.
The Celtics could have gotten Giddens later in the 2nd round. He was projected by many to go in the 2nd or not at all. So they could have used their 47th overall pick, or traded down. And to be honest, Giddens doesn't impress me that much. That being said, he might turn into a good player if he's surrounded by the right teammates and the right coach. And the Celtics have both of those.
2nd Round, 47th overall: Bill Walker - SF, Kansas State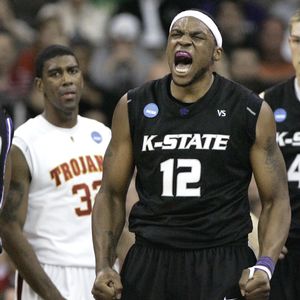 (Drafted by Washington, rights traded to Boston)
6' 6", 220 lbs, 20 years old
Was Michael Beasley's teammate at K-State, and OJ Mayo's teammate in high school. His freshman year for the Wildcats started late and ended early with an ACL injury. He averaged 16.1 points per game his sophomore season. Considering his age and lack of experience, you'd expect him to need to work on parts of his game. He isn't the best shooter in the world, nor is he the best ball handler. But he has potential to be a decent player in a few years.
2nd Round: 60th overall: Semih Erden - C, Fenerbahce Ulker (Turkey)
7' 1", 240 lbs, 21 years old
Token large European. Hasn't shown much in European play, averaging only 20 minutes, 6.7 points, and 4.3 points per game. His defensive shortcomings have drawn criticism, especially considering his size. On offense he's a non-force outside of the paint.
Sources:
ESPN.com
Boston.com
Draft Express - JR Giddens
Draft Express - Bill Walker
Draft Express - Semih Erden