The top teams in Hockey East struggled this weekend as 3 of the 4 quarterfinal series went the full three games, and the regular season champs were eliminated.
BC beat UMass in the only sweep of the weekend. The Eagles tallied 11 goals in two games, but they also allowed 7. The Eagles are vying for a potential #1 seed in the NCAA tournament, and they'll likely need to get at least to the finals for that to happen.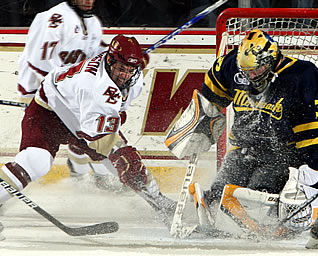 UNH won the regular season title, but their struggles against Vermont ended their efforts to win the tournament title. UNH won a 7-4 battle Friday night, but those were the last goals they'd score as UVM goalie Rob Madore put together 6+ periods of shutout hockey.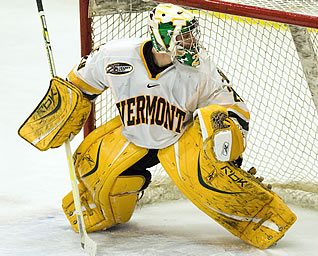 UVM will meet BC in the semis Friday night at TD Garden.
BU needed three games to thwart Merrimack, but their series clinching win was quite convincing. The Terriers are a dangerous team. Right now, they're on the outside of the NCAA tournament, so they're going to be highly motivated to win two more this weekend.
Maine barely scraped by UMass-Lowell. It's nice to see the Black Bears relevant again. They only won 13 games last year, and 13 the year before that. Those two awful seasons came after back-to-back Frozen Four appearances.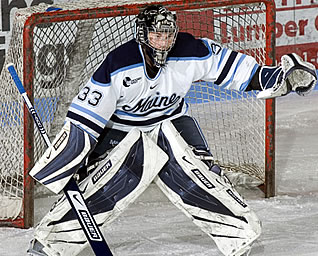 Maine vs. BU Friday at the Garden. Both teams likely need to win the tournament to make the NCAAs.