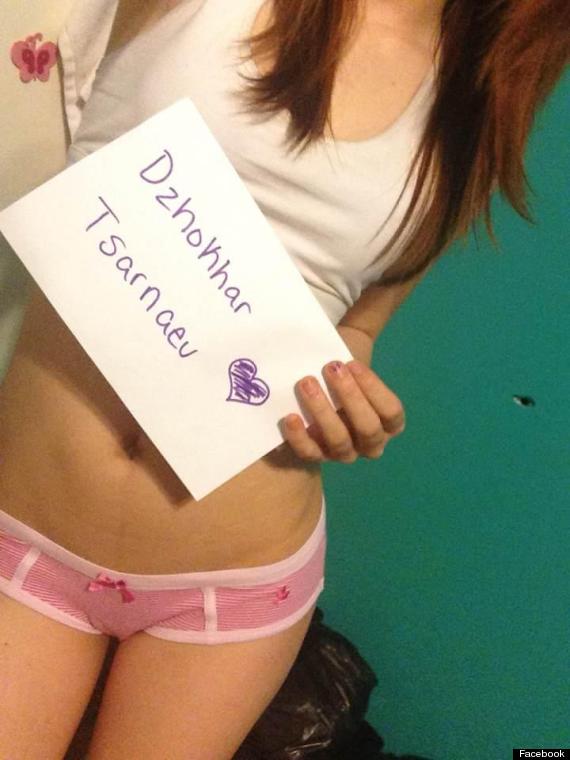 Boston bombing suspect Dzhokhar Tsarnaev has developed a cult following of teenage girls infatuated with the alleged terrorist. They're like Beleibers, only instead of loving a musician they're in love with a murderer. Although they claim he's "too pretty" to be guilty.
This pissed me off until I realized something. And now I am somewhat happy that these misguided young girls have a thing for this creep and are broadcasting their puppy love over the internet. Why?
Because he'll spend the rest of his life unable to touch any of them. He'll be like a hungry dog forced to smell a steak that it will never be able to eat. It will be exquisite torture.
He'll have to sit in a cold grey supermax cell, longingly gazing at pictures of these crazy young girls making duckfaces at him, maybe licking their lips, perhaps bending over in a micro mini shirt and a thong. And he won't be able to get his little hands on any of them. Instead, he'll be bunking with inmates nicknamed Jackhammer and Black Python. And taking showers with a prisoner named Big Slick. And being required to sit when he pees. He'll be rented by the hour for a carton of Winston 100s.
So I hope these stupid young girls continue their #FreeJahar movement. Because it will only tease this douchebag with what he can never ever have.
What he will have, for the rest of his life (which could drag on for 70 or 80 years), is a chance to "enjoy" the wrestling techniques and holds he learned in high school. And not in a wholesome way.