My picks were 6-6 last week, bringing my season record to 10-9. I'm actually slightly proud about that.
NC State +2.5 vs. Miami
I don't think the Hurricanes are very good.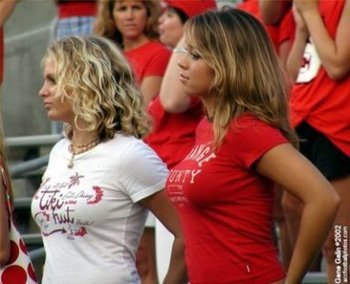 West Virginia -11 vs. Baylor
Without RG3, Baylor is back to being Baylor.
Penn State even @ Illinois
I think PSU is done struggling this year, at least until they play really good teams.
Wake Forest -2 vs. Duke
Duke sucks at football.
Clemson -7 @ Boston College
A larger spread and I might pick BC, because they can randomly play great against quality opponents. Not this week, though.
Michigan State -3.5 vs. Ohio State
I hate OSU.
UMass +24.5 vs. Ohio
No idea why.
Cal +1 vs. Arizona State
Just because they're at home.
Texas -2.5 at Oklahoma State
The Longhorns might be for real. Stillwater is a good place to find out.
Ole Miss +30 at Alabama
Just because the spread is so big.