Penguins 7, Senators 3 - Penguins lead series 3-1
I really thought Ottawa was going to win this series, or at least give the Penguins a tough fight. But Vokoun has played adequately. And the Penguins continue to score an insane amount of goals. They're averaging 4.1 goals per game in the playoffs. It will be interesting to see if they can win low-scoring games. They're 0-2 when they fail to score 4 goals.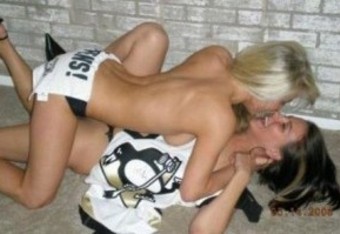 Tonight's games:
7:00pm - Bruins @ Rangers - CNBC - Bruins lead series 3-0
The Bruins haven't completely outplayed the Rangers. They have outplayed them at the most important moments, and that's why these close games have all been won by the B's.
8:00pm - Blackhawks @ Red Wings - NBC Sports - Red Wings lead series 2-1
Jimmy Howard stopped 39 of 40 shots in Game 3. The Blackhawks started the season looking unbeatable because every night someone different had a big game and drove the team to victory. Jonathan Toews scored 23 goals in the regular season. He's scored 0 in the playoffs, with 3 assists. He and the other quality players on Chicago must step up or the seasoned vets on Detroit will bury them.
10:30pm - Sharks @ Kings - NBC Sports - Series tied 2-2
The home team has won each of these games. There's only been 15 goals scored in 4 games, or less than 2 per team per game. So if you like high scoring games, go to bed. If you like goaltending and tight-checking, stay up or DVR it.