There will be 6 games played on New Year's Day. We might as well call it Big Ten day as 5 Big Ten teams will be in action. Three of them will be playing SEC opponents.
12:00 PM - ESPNU
TicketCity Bowl - Dallas, TX
Northwestern Wildcats vs. Texas Tech Red Raiders
This game will be played at the Cotton Bowl, and the Cotton Bowl will be played at Cowboys Stadium. Both these teams went 7-5, and can be happy to be in a New Year's Day bowl game. northwestern limped down the stretch, losing 5 of their last 7, including a 70-23 dismantling at the hands of Wisconsin. Meanwhile, TTU had a 3-5 stretch of their own. They crushed weak opponents, but struggled against the quality. Still, I'll take Texas Tech in this one.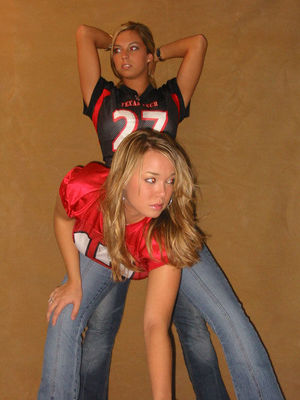 1:00 PM - ABC
Outback Bowl - Tampa, FL
Florida Gators vs. Penn State Nittany Lions
Two top-tier programs having off years. Florida was 4-4 in the SEC, but 0-3 against the SEC West. They lost to the only good team in the East (South Carolina), and their most impressive win was over South Florida. The Gators are close to home, but I think PSU wins this one.
1:00 PM - ESPN
Capital One Bowl - Orlando, FL
#16 Alabama Crimson Tide vs. #9 Michigan State Spartans
Bama lost 3 games, to 3 pretty good teams (Auburn, LSU, South Carolina). Michigan State only lost once. To Iowa. They beat eventual champ Wisconsin. However, they never had to face Ohio State. And even though the Big Ten was deep this year, MSU's schedule looks childish compared to Alabama's. I have to go with my heart, and pick the Tide.
1:30 PM - ESPN2
Progressive Gator Bowl - Jacksonville, FL
#21 Mississippi State Bulldogs vs. Michigan Wolverines
How deep was the SEC West? 2 BCS berths, and 5 ranked teams. Not too shabby. The Bulldogs 4 losses came against the other 4 ranked teams in their division. They lost to Auburn by 3, and Arkansas needed 2 OTs to finish them off. In other words, they've had a good season. They can run the ball, and they have a solid defense. Michigan can also run the ball, and they can score. They put up 34.3 points per game, but also allowed 33.8 (102nd). My brain says Mississippi State. But my gut says Michigan. I'll pick Michigan.
5:00 PM - ESPN
Rose Bowl Game Presented By VIZIO - Pasadena, CA
#5 Wisconsin Badgers vs. #3 TCU Horned Frogs
Where's the love for TCU? Where are the protests? Where's the outrage? They went 12-0 in a conference that was better than the Big East, a conference that had four 8+ win teams. They're not as cartoonish as Boise State. They actually play football. These two teams tied for 4th in the country, averaging 43.3 points per game. But while Wisconsin was 20th in defense, allowing 20.5 per game, TCU gave up a paltry 11.4 points per game. This is going to be a hell of a game. And TCU will prevail.
8:30 PM - ESPN
Tostitos Fiesta Bowl - Glendale, AZ
UConn Huskies vs. #7 Oklahoma Sooners
Don't underestimate UConn. They won the Big East by beating West Virginia and Pitt and Syracuse. They did lose to some awful teams, and winning the Big East is only a few steps above winning C-USA these days. But they play close games. They
win
close games. Oklahoma is going to defeat UConn, but it won't be sheer domination, as everyone expects.
More picks on Monday. Happy New Year!