This goes to the best team in Boston sports for the 2013 calendar year. And for the first time since the inception of the Boston Blood Sox Awards in 2006, this team will be honored by being named Team of the Year. The Patriots won this award in 2007. The Celtics won it in 2008. The Bruins in 2011...
And now in 2013, the winner of Team of the Year are the Boston Red Sox.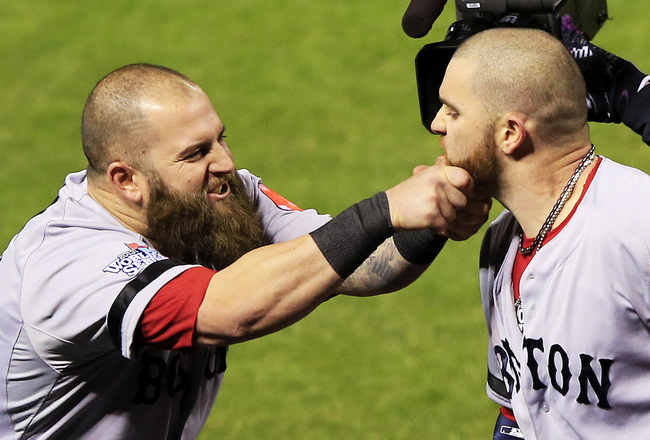 Expectations were low for the 2013 Red Sox. Simply finishing above .500 would have been considered progress.
The team was the most likable edition of the Sox since 2007. They were entertaining. They got big hits. They stole bases. They worked counts. They didn't like to lose. They hated losing. They didn't slump. They weren't satisfied with being above .500, or making the playoffs, or winning the division, or winning the AL. If there were another series after the World Series, the Red Sox would want to play, and would play to win.
After two of the most embarrassing seasons in recent Boston sports history in 2011 and 2012, the Red Sox redeemed themselves with one of the best years any Boston team has ever had.