Say what you want about Mumbles Menino, we could do a lot worse in Boston. Washington, DC once had a crackhead for a Mayor. And New York's Michael Bloomberg is a dictator that's trying to ban large soda, and everything else he doesn't enjoy. All we have to deal with in Boston is Menino. A funny sounding guy who mispronounces things. If he ever tried to ban soda, people wouldn't understand him anyway.
Maybe Menino got Rajon Rondo confused with John Havlicek, whose nickname was Hondo.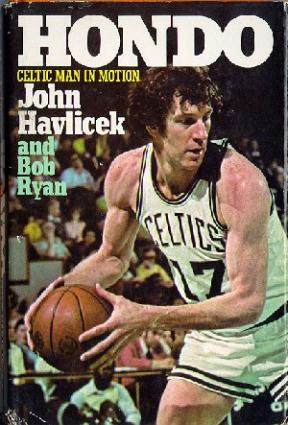 Menino has lived in Boston all his life. He was 15 when the Celtics won their first title, and he grew up when the Celtics reigned over the NBA. Havlicek was drafted by the C's when Menino was 20. He saw them win 11 titles before he was 30 years old. And he saw Havlicek win 8 titles. And a famous Havlicek play-by-play account from Celtics history was something Menino amazingly got 100% right in this appearance:
So I think Menino was thinking about Havlicek, who was probably one of his favorite players as a young man. Or maybe he was equating Rondo to John Wayne, whose character in the movie
Hondo
Havlicek was nicknamed after. Notice at the start of this trailer for
Hondo
, it mentions the Heat. Weird coincidence.
Or maybe Menino had recently watched the
Married With Children Episode
when Al gets trapped inside a grocery store and can't watch a TV broadcast of
Hondo
.
Whatever the case, this wasn't one of Mayor Menino's normal malapropisms. I think he's trying to send a message. I just can't figure out what it is.