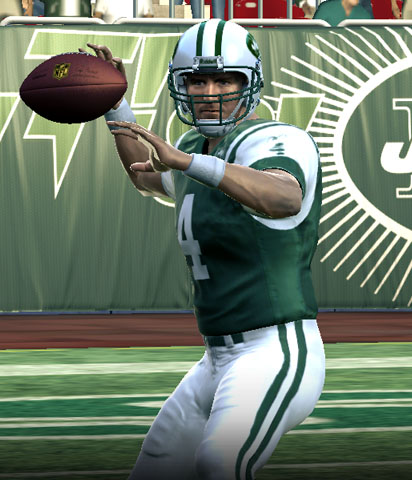 The Patriots' division just got a little interesting. Brett Favre is a New York Jet. The Jets will send a conditional pick to Green Bay in exchange for the all-time interception leader. The conditions are based on the Jets' performance, as well as how many snaps Favre takes. For instance, if Favre takes 80% of the snaps, and the Jets make the Super Bowl; the trade will be for a 1st round pick. Hell will also need to be defrosted. Pigs crapping on people from the sky will make it dangerous to go outside. And emergency rooms will overflow with patients who have monkeys flying out of their asses.
This acquisition does improve the Jets. They now have a quarterback. Pennington went from being the "Next Tom Brady" to the "Next Scott Zolak" (no offense, Scott). And Kellen Clemens isn't very impressive, either. But Favre can win games on his own. He can also lose games on his own. And improving a team as bad as the Jets isn't exactly a major accomplishment.
The Pats play the Jets on the road on September 14th. They host the Jets November 13th.
Source:

ESPN.com


Photo Credit:
ESPN.com