It's 2011, with bowl season peaking, and the NFL playoffs about to start, it truly is a great time of year. Here are my picks for this week's bowl games:
Monday - 8:30 PM - ESPN
Discover Orange Bowl - Miami, FL
#4 Stanford Cardinal vs. #13 Virginia Tech
The Pac-10 sent two teams to the BCS, but only four to bowl games. That's kind of odd. But Stanford deserves to be there, losing only to Oregon (in Eugene), and otherwise rolling through the soft Pac-10. 8th in scoring offense, 11th in defense. Virginia Tech comes out of the ACC, as their lone representative in the BCS. They won 11 straight after their 0-2 start, and are also very balanced. I have a back-of-the-mind feeling that VT might make some big special team plays and win this one, but I am picking Stanford.
Tuesday - 8:30 PM - ESPN
Allstate Sugar Bowl - New Orleans, LA
#6 Ohio State Buckeyes vs. #8 Arkansas Razorbacks
This is the 4th bowl game between SEC and Big Ten teams. OSU only lost to Wisconsin in Madison. Arkansas only lost to Alabama and Auburn. On paper, OSU is better. I'm hoping Arkansas can help the SEC embarrass the Big Ten, but I'm picking Ohio State to win.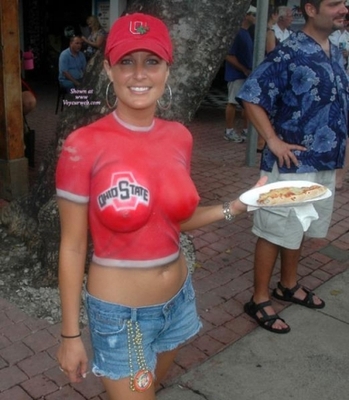 Thursday - 8:00 PM - ESPN
GoDaddy.com Bowl - Mobile, AL
Mid Tennessee Blue Raiders vs. Miami (OH) RedHawks
Miami won the MAC. Mid-Tenn finished 3rd in the Sun Belt. And Miami actually lost to some decent teams (at Florida, at Missouri). Miami should roll through the Red Raiders like Ben Roethlisberger through a Georgia bar.
Friday - 8:00 PM - Fox
AT&T Cotton Bowl - Arlington, TX
#11 LSU Tigers vs. #17 Texas A&M Aggies
It's kind of cool that the Cotton Bowl moved to a new time, and a new location. It's a nice game to have between the Sugar Bowl and the National Championship game. And it's nice that it's in a large, modern venue. LSU can't pass the ball, but they have a decent running game and a ferocious defense. They lost to Auburn and Arkansas, both on the road. And Baton Rouge is only 450 miles from Arlington. A&M's not great at one particular aspect of the game, but they're solid all around. They're playing close to home, and playing for Texas pride. A&M hasn't won a bowl since 2001, and have lost 5 straight in the Cotton Bowl. This is actually the 50th meeting between these two teams.
I'm picking the Aggies.
We'll have the last set of picks on Friday, including the National Championship Game.