When will college football forsake their coveted bowls and realize that college playoffs are some of the most exciting, riveting drama in sports? Anyway, 16 teams will vie for the 2011 NCAA Hockey Championship. Divided into four regions, all these games will take place this weekend, with the Frozen Four played two weeks later in St. Paul, Minnesota. Here's the tournament field:
EAST REGION - BRIDGEPORT, CT
#1 Yale Bulldogs vs. #4 Air Force Falcons
Yale only lost 6 times all season. But one of those came against Air Force back in November. But it was also in Colorado. This will be in Yale's backyard, and the Bulldogs only lost once at home all season. Yale are the #1 overall seeds in the tournament, and even though I think they won't win it all, they'll be able to cruise past Air Force 5-1.
#2 Union Dutchmen vs. #3 Minnesota-Duluth Bulldogs
It's been an historic year for Union hockey, and now they make their first ever tournament appearance. They'll face UMD, one of 5 teams representing the mighty WCHA. Union were solid all year, and won the ECAC regular season title. They even beat Yale. They might have some jitters, though. Both these teams were knocked out by inferior opponents in their conference tournaments. But looking at UMD, they took care of business in the WCHA when facing teams that weren't ridiculously good. I think they beat Union 4-3.
That would set up a Yale vs. UMD meeting. I'd pick Yale in that one, because UMD frequently lost to the super talented WCHA teams they faced.
NORTHEAST REGION - MANCHESTER, NH
#1 Miami (OH) RedHawks vs. #4 New Hampshire Wildcats
One thing I don't like about this tournament is that "hosts" like Yale and UNH were going to wind up in Bridgeport and Manchester, respectively, no matter what. It's an effort to ensure a packed house. But it unfairly punishes a good team like Miami. It also sends a team like BC to Missouri.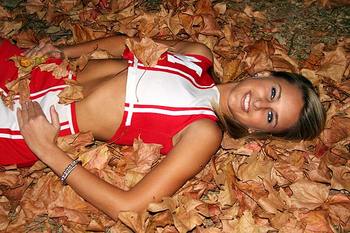 However, Miami is good enough to overcome the disadvantage. The RedHawks have won more NCAA tournament games (5) in the past two seasons than either BU or BC, the winners of those tourneys. They're experienced, hungry, and very good. UNH and Miami actually split a 2 game series in October. However, it's now March, and UNH sucks in March. They're 4-5-2 in their last 11. Miami will make that 4-6-2. RedHawks win 4-1.
#2 Merrimack Warriors vs. #3 Notre Dame Fighting Irish
Merrimack get to play this game only an hour's drive from Andover. So count on lots of yellow and blue in the stands. The Warriors were nearly unbeatable at home. And their valiant effort in the Hockey East finals against BC was quite impressive. Notre Dame held their own in the difficult CCHA, but never won the big games. Merrimack has done well against good teams, so long as they're close to home. Merrimack wins 3-2.
That would pit Miami against Merrimack. I think Miami is simply too good to not emerge from this region. RedHawks advance.
WEST REGION - ST. LOUIS, MO
#1 Boston College Eagles vs. #4 Colorado College Tigers
East vs. West in St. Louis. How appropriate. Since Thanksgiving, BC has lost a total of 2 games. Colorado College lost that many games in the WCHA tournament. BC hasn't lost an NCAA game since the 2007 Finals. And even though that game was played in the same building as this, that winning streak will continue. BC 3, CC 1.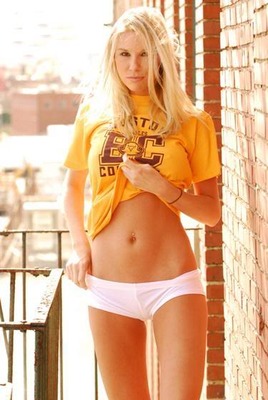 #2 Michigan Wolverines vs. #3 Nebraska-Omaha Mavericks
Michigan just announced that they'll be joining the new Big Ten hockey conference in the 2013-14 season. These teams split a series in Ann Arbor back in October. Both struggled against the elite teams in their conferences, but both occasionally beat them. I'm going to go with Michigan because they have a tradition of excelling in the NCAA tournament (9 titles). Wolverines win 4-2.
BC against Michigan would be a fun game to watch. And I think the Eagles would win 6-4.
MIDWEST REGION - GREEN BAY, WI
#1 North Dakota Fighting Sioux vs. #4 RPI Red Hawks
North Dakota might be the best team in the country, and after grinding out a double OT 3-2 win over Denver to win the WCHA title, it'd be hard to disagree. RPI limped down the stretch. They have some solid wins on their resume, but 20 wins with a soft ECAC schedule doesn't impress me much. North Dakota will destroy RPI 5-0.
#2 Denver Pioneers vs. #3 Western Michigan Broncos
WMU's 19 wins is the lowest total in the NCAA field. Denver beat NCAA tournament teams 6 times this year. They also lost their fair share of games against such teams, but being able to beat the likes of North Dakota in Grand Forks is pretty impressive. They've got a good goalie that keeps them in every game, and they should dispense of WMU with ease. Denver wins 3-0.
I think Denver will upset North Dakota 4-3 in OT, and move on to the Frozen Four.
FROZEN FOUR
Yale vs. Miami - Yale hasn't played teams like this in the ECAC. Miami extends their 7 game NCAA win streak against teams that aren't from Boston.
BC vs. Denver - Great offense vs. great goaltending. But BC's offense is too great to be fully stopped. Eagles win and advance to the finals.
Miami vs. BC - I think Miami will exorcise a lot of demons and win this one.