The West Region begins play in St. Paul, Minnesota on Saturday. This looks to be the toughest region in the 16 team tournament. North Dakota, Minnesota, and BU have combined for 17 NCAA titles. And Western Michigan are no slouches. They were 2nd in the CCHA regular season, and gave the Michigan Wolverines a good fight in the CCHA title game.
Saturday 1:30pm
#1 North Dakota Fighting Sioux vs. #4 Western Michigan Broncos
North Dakota didn't have an impressive regular season. They struggled to beat good teams, even at home, where they have one of the best home ice advantages in the country. Then they exploded in the WCHA tournament. Western Michigan did well in the CCHA tournament, so these teams can both play elimination hockey. I have a gut feeling WMU pulls off the upset, but my brain is reminding me that St. Paul is North Dakota's second home, they play very well there, so I think North Dakota wins a close one, 4-3.
Saturday 5:00pm
#2 Minnesota Golden Gophers vs. #3 Boston University Terriers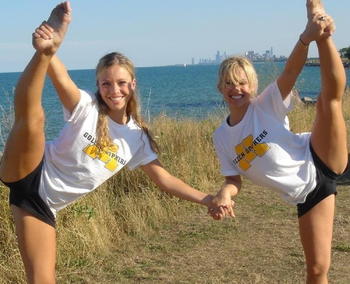 Minnesota won 20 games in the WCHA. No small achievement. BU's season was a roller coaster on the ice and off it. They've shown some character in their victories, and an ability to unravel in their losses. You really don't know which BU team will show up. It's very tough to pick against Minnesota in Minnesota. Golden Gophers win 3-1.
That would give an all WCHA Regional Final of North Dakota vs. Minnesota. These rivals have already met 5 times. Minnesota won 3 of those games. For that reason, I think they'll win their fourth and advance to Tampa Bay.
The West region final is Sunday at 5:30pm on ESPNU.