The hits. The saves. The goals. There's just nothing like the Stanley Cup playoffs. Here's how night #1 went down:
DETROIT RED WINGS 4, PHOENIX COYOTES 2
Detroit leads series 1-0
Detroit's annual goal is to win the last game of the Stanley Cup playoffs. They won the first thanks to goaltending and special teams. Jimmy Howard carried the Wings through the 1st period, and Phoenix was unable to capitalize on some early power play opportunities, including a 5-on-3. In the 2nd, Detroit scored a power play goal, and another goal just after a power play expired. Players like Datsyuk and Franzen were engineered for the playoffs.
PITTSBURGH PENGUINS 3, TAMPA BAY LIGHTNING 0
Pittsburgh leads series 1-0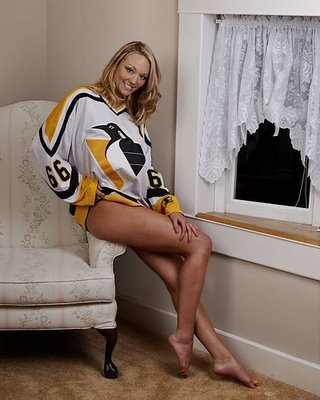 M.A. Fleury was all over the place, stopping 32 shots for his 5th career playoff shutout. Kovalev and Arron Asham did the scoring, plus Chris Kunitz added an empty-netter. The power play reliant Lightning only had 1 power play opportunity. Stamkos was held to one shot, and met Mr. Brooks Orpik.
WASHINGTON CAPITALS 2, NEW YORK RANGERS 1 (OT)
Washington leads series 1-0
The Rangers were on their way to a 1-0 shutout over the Caps. Late in the 3rd, Lundqvist locks up a puck between his thighs, Ovechkin pokes at it, the ref is tardy with his whistle, the puck rolls across the line. Then after almost a full period of OT, fatigue catches up with Marc Staal who gives the puck away to Jason Arnott. Then Alexander Semin scores the winner. Without Ryan Callahan, the Rangers might be in serious trouble.
VANCOUVER CANUCKS 2, CHICAGO BLACKHAWKS 0
Vancouver leads series 1-0
Roberto Luongo was brilliant. 32 stunning saves. His 2nd career playoff shutout. Chicago held the Sedins scoreless, but weren't able to do much offensively themselves. This Blackhawks team is just completely different without Dustin Byfuglien driving the engine. Sharp, Kane, and Toews need to show up.
NASHVILLE PREDATORS 4, ANAHEIM DUCKS 1
Nashville leads series 1-0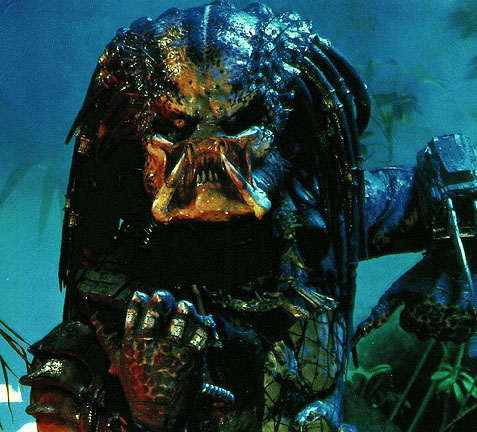 Mike Fisher scored twice with an assist, Shea Weber had a few big hits and a power play goal, but the star of the game was Pekka Rinne, who made an unbelievable kick save to keep the game at 1-0. As you might expect from a blowout, there was some ugliness at the end. The Ducks collected 32 penalty minutes in the last 15 seconds.
Tonight's games:
7:00 PM - Canadiens @ Bruins - NESN (Versus nationally)
7:30 PM - Sabres @ Flyers
10:00 PM - Kings @ Sharks - Versus