I didn't make any college football picks last week because the week before was disastrous (4-11) and picking college games has been a struggle for me all season (24-41-1). But, I'll persevere, and will finish the season. And maybe, just maybe, I'll get back to .500. I'm just glad I don't actually gamble. Although maybe I should pay someone to put bet against my picks. I could retire on the winnings.
TCU -13.5 vs. BYU
Mainstream Protestants vs. Mormons. I'll take the Protestants despite the 2 touchdown spread.
Michigan State +4 @ Nebraska
I believe in MSU. It's a shame that Boise State has a better shot at a national title bid even though the Spartans have beaten Wisconsin and play in a real conference.
Northwestern -8.5 @ Indiana
The Hoosiers have lost their last three games by 94 points.
Michigan -14 vs. Purdue
The Boilermakers are 4-3, but have yet to win a road game.
Syracuse +3 @ Louisville
SU have had a decent season and they just trounced WVU at home. Their only losses came to USC on the road, and an OT loss against Rutgers.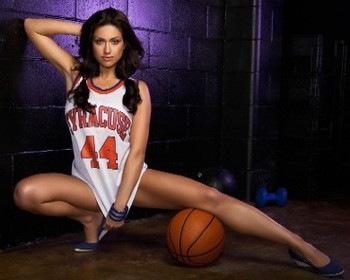 Arkansas -9 @ Vanderbilt
The Commodores are 4-3, but 1-3 in the conference. That one SEC win came against Ole Miss. Arkansas is not Ole Miss.
Maryland -7 vs. Boston College
This game will be an abomination to the sport. But BC has quit on the season.
Rutgers +7 vs. West Virginia
The Mountaineers are ranked almost by default. Rutgers is 4-0 at home.
Oklahoma -13 @ Kansas State
The Wildcats are undefeated, and at home, but OU typically rebounds well after their annual token loss to an inferior opponent.
Iowa -14.5 @ Minnesota
Iowa has struggled on the road, but Minnesota has struggled everywhere. The Gophers are one of the worst teams in a BCS conference.
Illinois +5.5 @ Penn State
PSU have won 7 games, but none of them very convincingly. They have a good defense, but can't score.
Georgia -3 vs. Florida (Jacksonville, FL)
The Gators have lost every game against decent opponents they've had this year.
Navy +21.5 @ Notre Dame
I'm not buying into the Irish, at least not for a 3 touchdown win.
Mississippi State -10 @ Kentucky
The Wildcats have 3 wins. Against Jacksonville State, Central Michigan, and Western Kentucky.
South Carolina -3.5 @ Tennessee
South Carolina's one loss came to Auburn. Tennessee hasn't been able to beat an SEC opponent.
Georgia Tech +4 vs. Clemson
This is a true test for the Tigers. If Tech gets their ground game going (321.1 yards per game), they can control the clock and the game.
Wisconsin -7 @ Ohio State
Yeah. Wisconsin is good, OSU isn't.
And if I go 17-0 with my picks, I'll be .500 on the year. Hooray!