My picks were 5-5 last week, and I'm 15-14 overall this season. I'll brag about that as long as I can. I'm bowl eligible, bitches!!!
Here are my picks for week 6:
Pitt +2 @ Syracuse
Can't spell suck without S and U.
Penn State -2 vs. Northwestern
PSU is stabilizing, and once again focusing on football.
Arkansas +8 @ Auburn
I think Auburn will win, but it will be close.
Virginia Tech +5.5 @ North Carolina
This ain't basketball.
Stanford -9 vs. Arizona
Tree mascot celebrates multiple times in this game.
Georgia Tech +10.5 @ Clemson
I'm picking against Clemson for once, not sure why.
Florida +2.5 vs. LSU
Just because it's in Gainesville.
Oklahoma -4.5 @ Texas Tech
Can't pick against OU.
Michigan -3 @ Purdue
Ugh, hate Michigan, and Purdue is the one Big Ten school I like.
Missouri -7 vs. Vanderbilt
Vandy sucks.
Georgia +1.5 @ South Carolina
UGA, for once, isn't horribly overrated.
Texas -6.5 vs. West Virginia
Texas ain't Baylor.
Miami +14 @ Notre Dame
I refuse to believe in Notre Dame.
Ohio State -3.5 vs. Nebraska
Home field advantage. I hate OSU.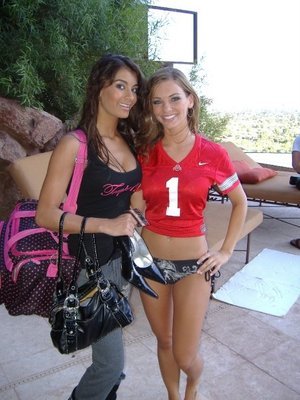 UCLA -2.5 @ California
Cal kind of sucks.
Washington +25 @ Oregon
It's just a big spread.