The Big Ten went from eleven to twelve teams by adding Nebraska. The league was split into two divisions (named quite lamely the "Leaders" and "Legends" divisions) and a championship game will be held in Indianapolis on December 3rd. The divisions weren't determined by geography. Here's the new alignment:
Legends Division:
Nebraska
Michigan State
Michigan
Iowa
Northwestern
Minnesota
Leaders Division:
Ohio State
Wisconsin
Penn State
Illinois
Purdue
Indiana
I think the Big Ten wanted to make it possible for rivals (like Michigan/Ohio State or Minnesota/Wisconsin) to meet in the title game. Anyway, here come the previews:
1. Nebraska Cornhuskers
When duel threat QB Taylor Martinez is healthy, the Huskers have a very dangerous offense. And guess what, he's healthy. Their defense is stacked up front and in the backfield. They do, however, need to be able to stop the run better, especially now that they're in the Big Ten, which is deep at RB. Their linebackers need to step up. But if Martinez can lead the offense to a lead, then the shortcomings at run-stop can be safely hidden.
Key Games:
10/1 @ Wisconsin
10/8 vs. Ohio State
10/29 vs. Michigan State
Prediction: 12-1, Big Ten Legends title, Big Ten title, National Title contender
2. Ohio State Buckeyes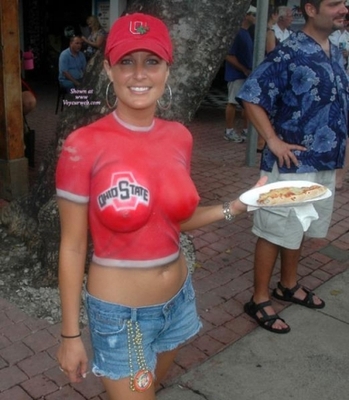 Due to NCAA punishments, the offense might lose a step. Pryor is gone and there are other suspensions to endure. But the Buckeyes' defense was the winning factor in 2010 and it only returns 4 starters. So while the offense should sort itself out, the defense will be only good and not great. That will cost them against Nebraska... twice.
Key Games:
9/17 @ Miami
10/1 vs. Michigan State
10/8 @ Nebraska
10/29 vs. Wisconsin
Prediction: 10-3, Big Ten Leaders title, Big Ten title game loser
3. Michigan State Spartans
There are reports of Weapons of Mass Destruction in East Lansing. QB Keith Cousins threw 20 TDs last year. RB Edwin Baker ran for 1,201 yards and 13 TDs. WR BJ Cunningham hauled in 9 TDs. Not only that, but MSU is balanced on both sides of the ball. There's simply no glaring weakness for opponents to exploit. Unfortunately, they have perhaps the toughest schedule in the conference, with some real tough road games (trips to South Bend, Columbus, Lincoln, and Iowa City). Nevertheless, MSU is a legit threat to win the conference.
Key Games:
9/17 @ Notre Dame
10/1 @ Ohio State
10/22 vs. Wisconsin
10/29 @ Nebraska
11/12 @ Iowa
4. Wisconsin Badgers
Runningbacks James White and Montee Ball combined for 2,048 yards on the ground last year. The Badgers need more of that because their QB and WR situations aren't so pretty. Their defense can stuff the run, but they need to either improve their pass rush or their pass coverage in order to stop opponents from defeating them in the air. This is a quality team with serious talent, they're just missing a few pieces.
Key Games:
10/1 vs. Nebraska
10/22 @ Michigan State
10/29 @ Ohio State
Prediction: 9-3
5. Iowa Hawkeyes
The hopes of the Hawkeye offense rely on sophomore RB Marcus Coker who ran for 219 yards in last year's Insight Bowl. The offense will depend on the running game, and the running game will depend on him. The Hawkeyes had the 7th best scoring defense in the country last year, and despite losing some talent, they're still very strong at linebacker. Their defense will continue to be a strength, and in my opinion, they have one of the most underrated homefield advantages in the country.
Prediction: 8-4
6. Penn State Nittany Lions
The offense will drag this team down like an anchor. There are QB questions, they need to replace Evan Royster in the backfield, and the offensive line won't be much help to either problem. Defensively, the Lions have an excellent secondary, which will get plenty of work because their pass-rush will be absent all year long.
Prediction: 7-5
7. Northwestern Wildcats
(No picture due to Northwestern having academic standards, and their girls having self-esteem)
QB Dan Persa might be the best passer in the Big Ten, and is certainly the most efficient. He completed more than 2/3 of his passes last year, and threw 15 TDs compared to just 4 INTs. And this year, he has WRs to throw to and a good line to protect him. However, apart from a decent secondary, the Northwestern defense sucks. Thankfully for the Wildcats, they don't have to play Wisconsin or OSU. So they should go bowling.
Prediction: 7-5
8. Michigan Wolverines
The Wolverines have the biggest playmaker on the planet in Denard Robinson, and they're returning 9 starters from an offense that was 25th in scoring and 8th in yardage last year. So why would you want to change the offensive scheme at all? That's the question new coach Brady Hoke has to answer. Instead of the spread offense (which is perfect for Robinson), the Wolverines will go with a more "pro-style" offense that features tailbacks. Of course, Michigan's tailback situation is pretty shallow. This idea is just a complete waste of Robinson's ludicrous talents.
Defensively, Hoke has shown some brains, as he's changed to a 4-3, which is logical because Michigan is deep at D-line and weak at LB. There still isn't enough talent on that side of the ball. That combined with a stupidly run offense and things don't look so pretty in Ann Arbor.
Prediction: 7-5
9. Illinois Fighting Illini
The fate of the Illini rides on QB Nathan Scheelhaase. As a freshman, he threw 17 TDs, and ran for 5 more along with 868 rushing yards. He and the rest of the offense are poised to improve. But the defense is going in the other direction after losing key talent to the NFL.
Prediction: 7-5
10. Purdue Boilermakers
Purdue girls love trains. The offense won't be good, but it won't be nearly as bad as last year's unit, which averaged 19.7 points per game (105th). The defense should be much better as 9 starters return. There's a very good chance that Purdue will be bowling this year.
Prediction: 6-6
11. Indiana Hoosiers
IU needed offense, so they hired Ken Wilson from Oklahoma's staff. That's phase 1 of the solution. Phase 2 will be to close their eyes until 2012 or 2013 when some talent can be recruited, because the current offensive unit is an abomination to the game. They'll be the Big Ten's bitch in 2011.
Prediction: 3-9
12. Minnesota Golden Gophers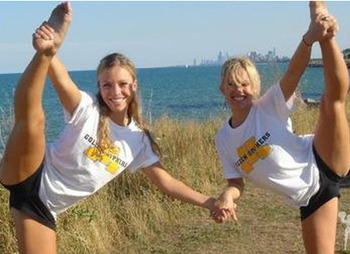 The QB is a converted WR, which leaves only one legit WR left for defenses to cover. And all the RBs are wasting roster spots. Defensively, the front 7 need to pressure the QB in order to protect a shaky set of defensive backs. Minnesota fans will welcome the cold winter so they can forget about this football team and move on to hockey.
Prediction: 3-9