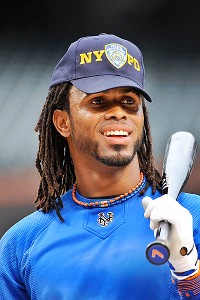 A few weeks ago, the Washington Nationals wanted to pay tribute to our armed forces by wearing hats representing the five branches of the military (Army, Navy, Marines, Air Force, Coast Guard). But Major League Baseball said that the Nats would be out of uniform, and squashed the tribute.
Now MLB has once again taken its uniform policies too seriously, and in doing so has really pissed me off. The Mets wanted to wear special hats to honor the first responders to 9/11, the NYPD and FDNY.
But Major League Baseball said they wanted to keep policy consistent throughout baseball. In other words, every team has to wear the same type of hats. Over the weekend, teams wore hats with small American flags embroidered on the side. Joe Torre (MLB's executive VP for baseball operations), said of the policy: "Certainly, it's not a lack of respect."
No, it's just a lack of common sense.
In September of 2001, the Mets wore hats given to them by NYPD and FDNY. I don't see what the big deal would have been if they were allowed to do so last night. The NFL allowed individual players to alter their uniforms yesterday. Yet baseball can't allow the New York Mets to change their hats for a game?
There are some uniforms that should be taken seriously, even revered. A military uniform. A police uniform. Those uniforms have meaning, and should be respected. But a baseball uniform is just cloth.