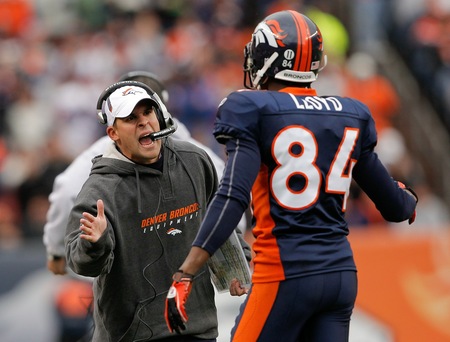 The Patriots went a bit nuts this weekend, signing just about everyone who was very good back in 2010. The big buy was Brandon Lloyd, the former Ram, former Bronco, former Bear, former Redskin. Lloyd had expressed a strong interest in reuniting with Josh McDaniels, and it appears as though that interest was mutual. In 2010 under McDaniels, Lloyd caught 77 passes for 1,448 yards and 11 TDs. Last year, split between Denver and St. Louis, Lloyd caught 60 passes for 966 yards and 5 scores.
Lloyd adds an outside receiver which the Patriots desperately needed to compliment Welker in the slot as well as the tight-ends. Now the Patriots can present even more matchup dilemmas for opposing defenses. Imagine the headaches that defensive coordinators will endure as they gameplan to cover Welker, Gronkowski, Lloyd, and Hernandez.
With Lloyd, Chad Ochojohnson is likely going to be issued his release, along with a map that has a very detailed walking route out of the Stadium and toward Route 1. We know he struggles with routes.
The Patriots also signed WR Anthony Gonzalez. The former Colt has been victimized by injuries just as he was becoming one of Peyton Manning's secondary options behind Wayne, Clark, and Collie. He hurt his right knee in '09, and his left PCL in 2010. He did play last year, he just didn't catch a pass.
This is a classic low-risk/medium-reward acquisition. Gonzalez can play the slot, maybe be a 3rd or 4th WR option in some formations. He can fill the role that we thought Julian Edelman might fill.
The Pats added to their defense as well. They signed Trevor Scott, an OLB/DE who tallied 7 sacks in 2009. He injured his ACL in 2010, but came back last year. He's good in pass-rushing situations. And like Gonzalez, he's a low-risk/medium-reward guy. The type of player that comes with a "but," and a few "ifs." He's good,
but
he's been injured, and
if
he's healthy he'll do well.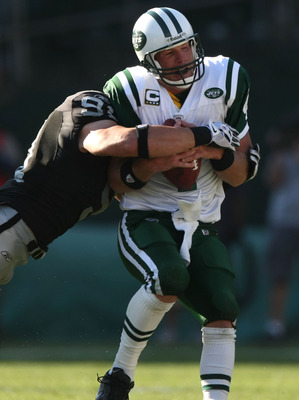 I'm excited about Lloyd. He wants to be here, he's proven to be successful under McDaniels, and he doesn't have to be a Pro Bowler to positively contribute to the offense. He's 30 years old and should have some solid years left. And since he's worked with a McDaniels playbook before, we don't need to have Ochocincophobia about him.
Gonzalez and Scott come with bad medical histories, but they're both 27, and they can both find productive roles on this team. The Patriots lacked depth at wide receiver and Gonzalez provides that. They needed an outside guy capable of applying QB pressure. Scott could be that guy.